Clinics
Turtle Ranch is both available and ideal for clinics, with a large lighted arena, a working equitation course with obstacles, a galloping track to warm up on, shade to watch from, electricity and water at the arena, and plenty of parking and trailer turn-arounds. If you're looking for a location for a clinic, please contact us.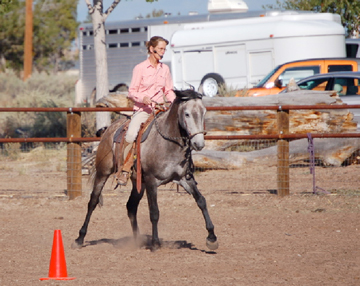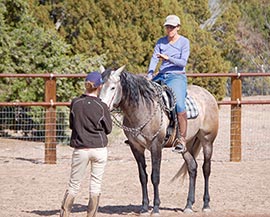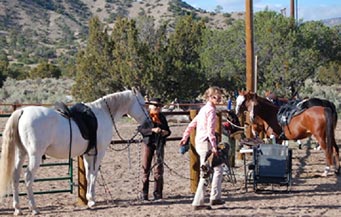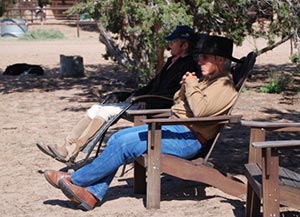 We are very fortunate to be associated with long time horse trainer Greg Russell. Greg first came to this country from New Zealand in 1995 to be the coach for the Santa Fe Polocrosse team. Since then he's lived for extended periods of time in the exhilarating horse worlds of Texas and Florida, but has come full circle back to Northern New Mexico. A talented trainer and all around great human, Greg can do it all, from starting young horses to advanced riding lessons. He especially enjoys untangling behavioral problems, rehabilitating older horses, and conditioning mounts for their chosen disciplines. Greg can be contacted directly at 830 459 2981 to set up the program and setting most comfortable for you and your horse.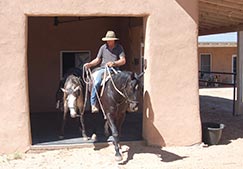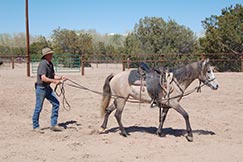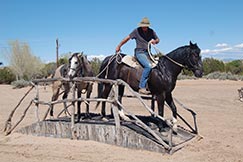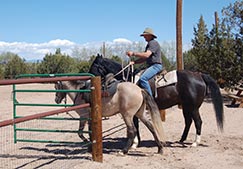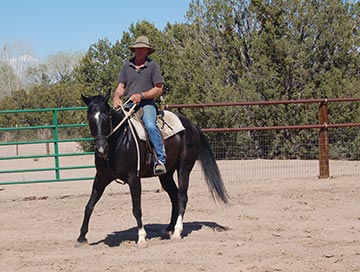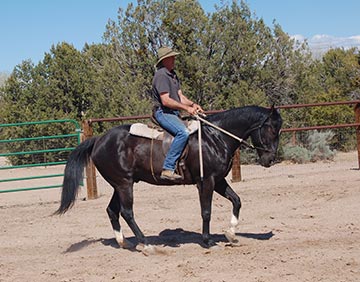 Boarders are also welcome to have their own trainer come to Turtle Ranch for lessons.